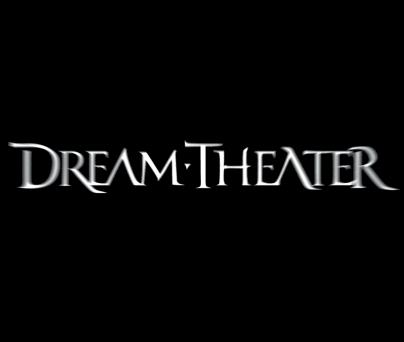 Dream Theater es una banda estadounidense de metal progresivo, iniciada por tres estudiantes de Berklee en 1985. En sus veinte años, se ha convertido en una de las bandas de metal progresivo comercialmente más exitosas después de la época de oro del rock progresivo a mediados de los 70, a pesar de ser relativamente desconocidos en los círculos mainstream del pop y del rock. Sus dos álbumes con más ventas son Images and Words de 1992, que les mereció un disco de oro y es consistentemente reconocido como un lanzamiento germinatorio del metal progresivo, a pesar de que sólo alcanzó el número 61 en la cartelera Billboard 200; y Octavarium de 2005, que alcanzó el número 36 en la cartelera Billboard 200.
La banda es acá bien conocida por la capacidad técnica de cada instrumentista, y ha recibido numerosos premios de revistas especializadas. Los músicos son altamente respetados por muchos de los nombres más grandes del rock y del metal, lo que ha propiciado colaboraciones entre los miembros de Dream Theater y muchos otros músicos bien conocidos. En un famoso ejemplo, Portnoy ha recibido 23 premios de la revista Modern Drummer y John Petrucci fue nombrado el tercer guitarrista en la gira G3 con Steve Vai y Joe Satriani, y su compañero Mike Portnoy fue invitado especial como batería. Petrucci sigue así los pasos de Eric Johnson, Robert Fripp, Yngwie Malmsteen y otros guitarristas influyentes.
Dream Theater también es notable por su versatilidad musical y los muchos géneros diferentes que su propia música incorpora, lo que ha hecho posible para ellos realizar espectáculos con un rango de actos muy diverso. Algunos de sus más notables compañeros de gira incluyen a Deep Purple, Emerson, Lake & Palmer, Iron Maiden, Joe Satriani, King's X, Marillion, Megadeth, In Flames, Pain of Salvation, Porcupine Tree, Queensrÿche, Spock's Beard, Fear Factory, Enchant, Symphony X, y Yes. En el 2005, Dream Theater hizo gira por Estados Unidos con el festival Gigantour, junto a Megadeth.
Fuente:

Wikipedia




[1989] When Dream And Day Unite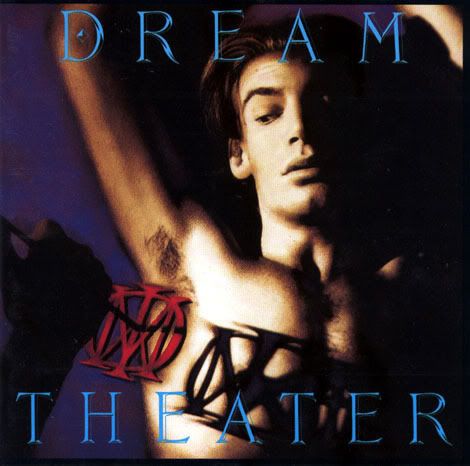 Lista de Canciones
1. "A Fortune in Lies" – 5:10 (música por Dream Theater, letra por Petrucci)
2. "Status Seeker" – 4:15 (Dream Theater, Dominici/Petrucci)
3. "Ytse Jam" – 5:43 (Dream Theater, instrumental)
4. "The Killing Hand" – 8:40 (Dream Theater, Petrucci)
1. The Observance
2. Ancient Renewal
3. The Stray Seed
4. Thorns
5. Exodus
5. "Light Fuse and Get Away" – 7:23 (Dream Theater, Moore)
6. "Afterlife" – 5:27 (Dream Theater, Dominici)
7. "The Ones Who Help to Set the Sun" – 8:04 (Dream Theater, Petrucci)
8. "Only a Matter of Time" – 6:35 (Dream Theater, Moore)
_______________________________________________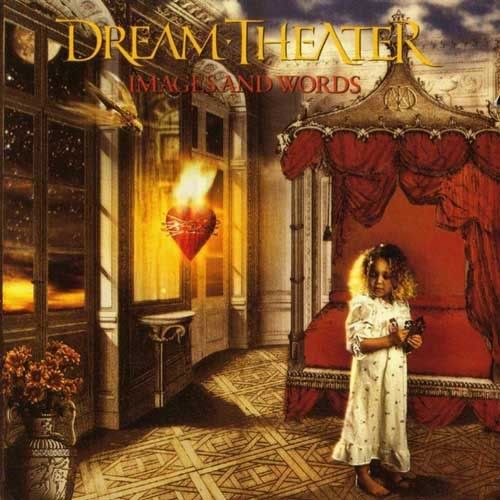 Lista de Canciones
1. Pull Me Under (8:11) (musica hecha por Dream Theater, letras por Moore)
2. Another Day (4:22) (Dream Theater y Jay Beckenstein, Petrucci)
3. Take the Time (8:21) (Dream Theater)
4. Surrounded (5:28) (Dream Theater, Moore)
5. Metropolis Pt. 1: The Miracle and the Sleeper (9:30) (Dream Theater, Petrucci)
6. Under A Glass Moon (7:02) (Dream Theater, Petrucci)
7. Wait for Sleep (2:31) (Moore)
8. Learning to Live (11:30) (Dream Theater, Myung)
___________________________________________________


[1993] Live At The Marquee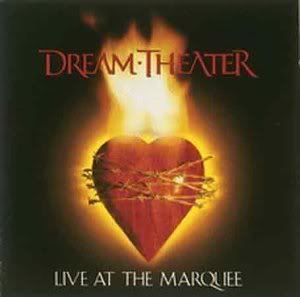 Lista de Canciones
1. "Metropolis Pt. 1: The Miracle and the Sleeper" (9:36)
2. "A Fortune In Lies" (5:10)
3. "Bombay Vindaloo" (6:48) (improvisación)
4. "Surrounded" (6:00) [lanzamiento en Europa] / "Another Day" (4:37) [lanzamiento en Japón]
5. "Another Hand / The Killing Hand" (10:30)
6. "Pull Me Under" (8:42)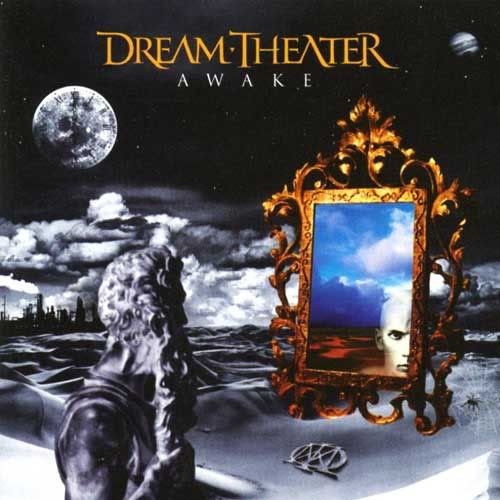 Lista de Canciones
1. "6:00" – 5:31 (letra por Moore)
2. "Caught In A Web" – 5:28 (Petrucci/LaBrie)
3. "Innocence Faded" – 5:43 (Petrucci)
4. "A Mind Beside Itself: I. Erotomania" – 6:45 (Dream Theater, instrumental)
5. "A Mind Beside Itself: II. Voices" – 9:53 (Petrucci)
6. "A Mind Beside Itself: III. The Silent Man" – 3:48 (música y letra por Petrucci)
7. "The Mirror" – 6:45 (Portnoy)
8. "Lie" – 6:34 (Moore)
9. "Lifting Shadows Off A Dream" – 6:05 (Myung)
10. "Zapatated" – 11:00 (Petrucci)
11. "Space-Dye Vest" – 7:29 (música y letra por Moore)
[1995] A Chage Of Seasons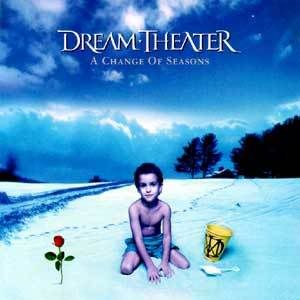 Lista de Canciones
1. A Change of Seasons – 23:06 (música de Dream Theater, letras de Portnoy)
* I. The Crimson Sunrise
* II. Innocence
* III. Carpe Diem
* IV. The Darkest Of Winters
* V. Another World
* VI. The Inevitable Summer
* VII. The Crimson Sunset
2. Funeral For A Friend, Love Lies Bleeding – 10:49 (Elton John)
3. Perfect Strangers – 5:33 (Deep Purple)
4. The Rover, Achiles Last Stand, The Song Remains The Same – 7:28 (Led Zeppelin)
5. The Big Medley – 10:34
* I. In The Flesh? – (Pink Floyd)
* II. Carry On Wayward Son – (Kansas)
* III. Bohemian Rhapsody –(Queen)
* IV. Lovin, Touchin, Squeezin – (Journey)
* V. Cruise Control – (Dixie Dregs)
* VI. Turn It On Again – (Genesis)
_______________________________________________
[1997] Falling Into Infinity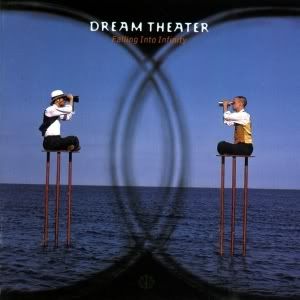 Lista de Canciones
1. "New Millennium" – 8:20
2. "You Not Me" – 4:58
3. "Peruvian Skies" – 6:43
4. "Hollow Years" – 5:53
5. "Burning My Soul" – 5:29
6. "Hell's Kitchen" – 4:16
7. "Lines In The Sand" – 12:05
8. "Take Away My Pain" – 6:03
9. "Just Let Me Breathe" – 5:28
10. "Anna Lee" – 5:51
11. "Trial Of Tears" – 13:07
* I. It's Raining
* II. Deep in Heaven
* III. The Wasteland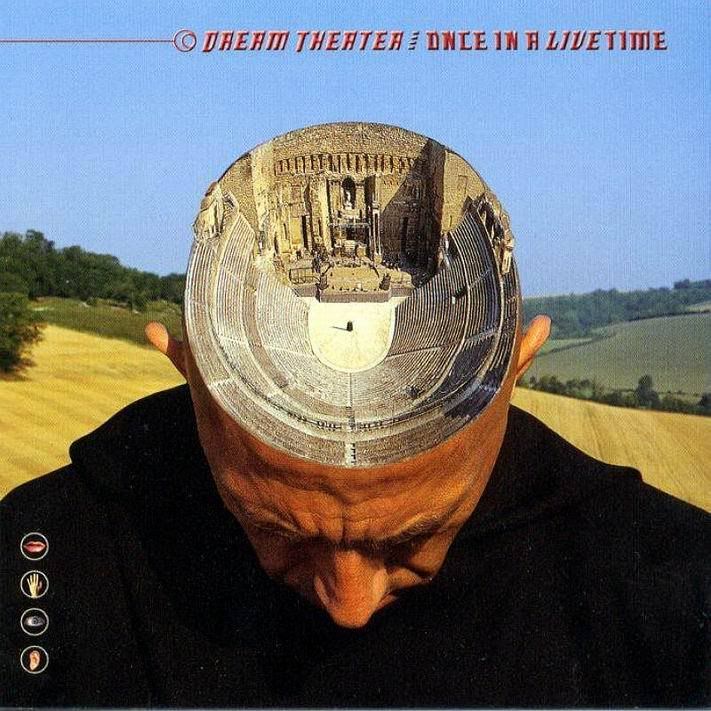 Lista de canciones
Disco 1
1. A Change Of Seasons I
2. A Change Of Seasons II
3. Puppies On Acid
4. Just Let Me Breathe
5. Voices
6. Take The Time
7. Keyboard Solo
8. Lines In The Sand
9. Scarred
10. A Change of Seasons IV
11. Ytse Jam
12. Drum Solo
Disco 2
1. Trial Of Tears
2. Hollow Years
3. Take Away My Pain
4. Caught In A Web
5. Lie
6. Peruvian Skies
7. Guitar Solo
8. Pull Me Under
9. Metropolis
10. Learning To Live
11. A Change of Seasons VII
[1999]Metropolis Pt.2: Scences From A Memory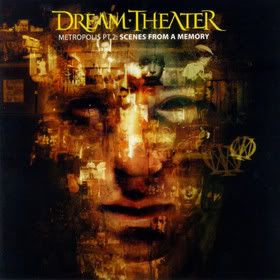 Lista de Canciones
1. Regression
2. Overture 1928
3. Strange Deja Vu
4. Through My Words
5. Fatal Tragedy
6. Beyond This Life
7. Through Her Eyes
8. Home
9. The Dance of Eternity
10. One Last Time
11. The Spirit Carries On
12. Finally Free
[2001]Metropolis Pt.2:Live Scenes From New York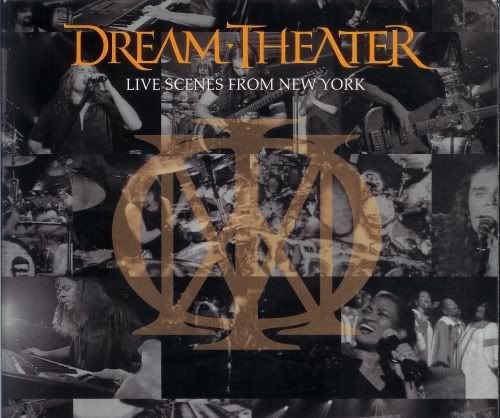 Lista de canciones
Disco 1
1. Regression
2. Overture 1928
3. Strange Deja Vu
4. Through My Words
5. Fatal Tragedy
6. Beyond This Life
7. John & Theresa Solo Spot
8. Through Her Eyes
9. Home
10. The Dance Of Eternity
Disco 2
1. One Last Time
2. The Spirit Carries On
3. Finally Free
4. Metropolis Pt. 1
5. The Mirror
6. Just Let Me Breathe
7. Acid Rain
8. Caught In A New Millennium
9. Another Day
10. Jordan Rudess' keyboard solo
Disco 3
1. A Mind Beside Itself
1. Erotomania
2. Voices
3. The Silent Man
2. Learning To Live
3. A Change Of Seasons
[2002] Six Degrees Of Inner Turbulence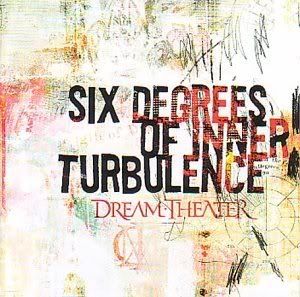 Lista de canciones
Disco 1
01 - The Glass Prison
02 - Blind Faith
03 - Misunderstood
04 - The Great Debate
05 - Disappear
Disco 2
01 - Overture
02 - About To Crash
03 - War Inside My Head
04 - The Test That Stumped Them All
05 - Goodnight Kiss
06 - Solitary Shell
07 - About To Crash (reprise)
08 - Losing Time , Grand Finale
______________________________________________


[2003] Dream Theater - Train of Thought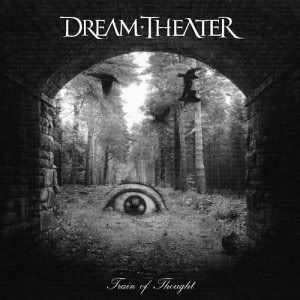 Lista de Canciones
01. As I Am
02. This Dying Soul
03. Endless Sacrifice
04. Honor Thy Father
05. Vacant
06. Stream of Consciousness
07. In the Name of God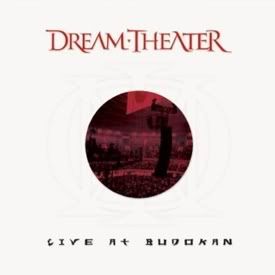 Lista de Canciones
Disco 1
1. As I am
2. This Dying Soul
3. Beyond This Life
4. Hollow Years
5. War Inside My Head
6. The Test that Stumped Them All
Disco 2
1. Endless Sacrifice
2. Instrumedly
3. Trial of Tears
4. New Millennium
5. Keyboard Solo
6. Only a Matter of Time
Disco 3
1. Goodnight Kiss
2. Solitary Shell
3. Stream of Conciousness
4. Disappear
5. Pull Me Under
6. In the Name of God
________________________________________________


[2005] Dream Theater - Octavarium
Lista de canciones:
01. The Root of All Evil
02. The Answer Lies Within
03. These Walls
04. I Walk Beside You
05. Panic Attack
06. Never Enough
07. Sacrificed Sons
08. Octavarium
[2006]Score - 20th Anniversary World Tour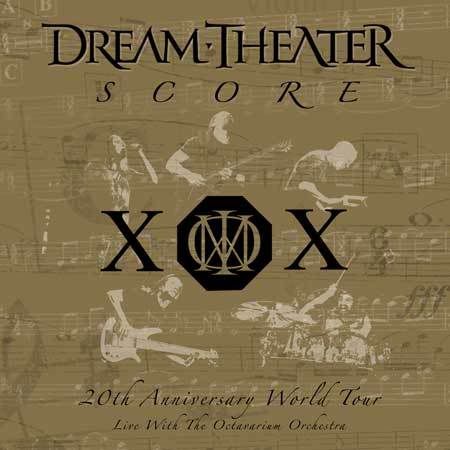 Lista de Canciones
Disco 1
1. The Root Of All Evil
2. I Walk Beside You
3. Another Won
4. Afterlife
5. Under A Glass Moon
6. Innocence Faded
7. Raise The Knife
8. The Spirit Carries On
Disco 2
1. Six Degrees Of Inner Turbulence
2. I. Overture
3. II. About To Crash
4. III. War Inside My Head
5. IV. The Test That Stumped Them All
6. V. Goodnight Kiss
7. VI. Solitary Shell
8. VII. About To Crash (Reprise)
9. VIII. Losing Time/Grand Finale
10. Vacant
11. The Answer Lies Within
12. Sacrificed Sons
Disco 3
1. Octavarium
2. Intro
3. I. Someone Like Him
4. II. Medicate Me
5. III. Full Circle
6. IV. Intervals
7. V. Razor's Edge
8. Encore: Metropolis
_______________________________________________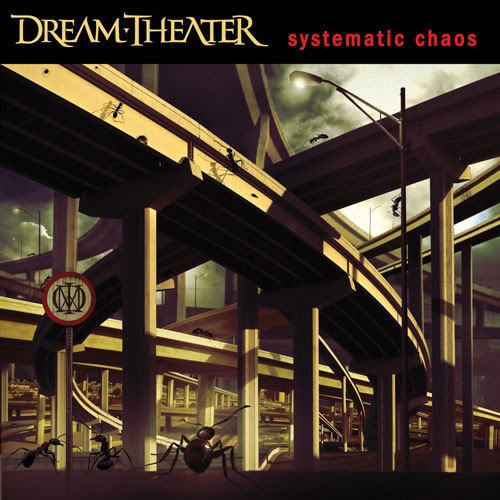 Lista de canciones
01 In The Presence Of Enemies Pt.1
02 Forsaken
03 Constant Motion
04 The Dark Eternal Night
05 Repentance
06 Prophets Of War
07 The Ministry Of Lost Souls
08 In The Presence Of Enemies Pt.2